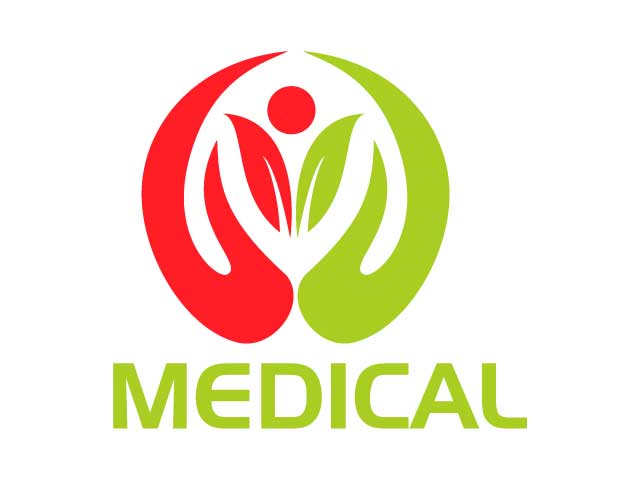 Brand identity packages with creative Logo design
Brand identity packages with creative Logo design, Do you want branding for your new business? Maybe you have a logo but you want to create business cards, letterheads and other stationery for your corporate contacts? Or you may want to refresh the brand for your current business. All your customers expect your brand identity to be professionally designed and suitable for all types of media. You do not want your brand to look old-fashioned, clumsy, or cluttered. Because, it will definitely have a bad effect on your business.
So update the design for your brand identity now or create a new set. You must want a letterhead that matches your other stationery. So when you give your customer a business card or a sales invoice, they always feel the same kind of brand design about your company's identity. If you are not sure how to brand your old brand or present it in different types of media or if you do not have enough time, then you need a brand identity package.
And if you are a designer or marketer who helps small businesses with their branding, this type of identity template will provide quality solutions very quickly – especially if your project needs to be created in a very short time. In a Professional Brand Identity Package you will find a set of corporate identity designs that are easy to customize and fully ready for use in your business.
Beautiful beautiful brand identity design
You will find many of our brand identity templates in Graphicriver. There are countless styles to choose from. E.g., corporate identity, minimal style and colorful creative design etc. In this article we present 15 best corporate identity packages that you can use to expand your brand and market for your business. Each is set up in a simple print-ready format. You can edit them in Photoshop or Illustrator, add your own details and then send them to the printer. All of the following brand identity packages use unique designs that are able to work as a balanced set. They use a variety of branded components, such as:
Stationery design
Letterhead template
Organized invoice
Branded business cards
Stylish envelope
Creative folder
There are also additional items such as interesting video cases, compliment slips, Facebook timeline covers, iPhone and desktop wallpapers and much more. You can do your branding in a number of ways. A quality brand brings a unique identity to a business in the market. You definitely want to make your business stand out through creative design. Create an influential brand — one that is professionally designed — then prepare it for print and other media. These identity sets will help you do just that!
15 brand identity package sets;
Here are the top 15 corporate brand identity packages. All of these brand identity templates have beautiful designs, a variety of identity design file types, and a myriad of design styles to choose from:
Corporate Brand Identity Design;
If you need a corporate identity template with a fresh design, this set can be great. It includes letterhead, stationery design, business card, envelope and folder. It uses a short design with several colored triangles. You can easily place your logo on these identity assets. And you can edit layers, text and colors with just one click!
Cool Modern Triangle Stationery Pack;
This set of modern stationery has a nice design that will work great to launch a new company or refresh your old brand. This branding identity package can be a great choice for venture funding or to market your business better. These files are useful for Illustrator and are ready to add, customize and print your brand.
TRIDE – Stationery Identity Branding Set;
Tri Ad is a short stationery set. This branding set will make a tremendous impact for a high end salon or architectural firm. It has a complete stationery set including letterhead, envelope and double sided business card. Files are professionally layered in Photoshop, so you can easily customize them with your brand.
Corporate Identity Design Package;
This is a modern style corporate identity package. To keep your brand consistent, design elements have been evenly distributed throughout the set-top set, but with the added skillful touch and variety. This is a very professional identity set for photo studio or any other business. It has Business Card Layout, Letterhead Design, Invoice Design, Envelope and Presentation Folder. Also most of the files are in PSD and MS Word format.
Colorful Abstract Stationery Template Set;
If your company is a highly creative company, then this identity set is for you. Whether handled by Motion Graphics or a marketing company, this brand kit is fully set up and ready to use. It has a bright design as opposed to a minimal layout. Your logo will fit perfectly with this colorful stationery set!
 Colorful Identity Package – Financial Group;
This corporate stationery set includes all kinds of assets that are useful for traditional print brand identity, as well as other related web assets. It is a complete corporate brand identity package set. It has a round three-dimensional design that is spread across several media. Whether you have a financial group, a web development company, or a new business, this is an innovative set to design your business's professional identity.
 Corporate Identity – Massive Branding Kit;
It is a big identity package. It has a complete stationery design, as well as a colorful combination of marketing assets. This brand identity set will save you a lot of time, as it includes many useful brand files in one package. All these items are quite easy to edit. You can easily change the text, change the color scheme, and make your acquaintance look like this with your powerful kit.
Minimal black and white stationery set;
If your business is more craft dependent than corporate, or you want to bring a genuine feel to your business, this will be a great template set for you. It has the appeal of craft with professional minimal style design. Whether you run a furniture store or your woodwork art piece shop, this brand identity design will meet your needs. It is a simple design that can serve many purposes. It has letterhead, business card, envelope and presentation folder. It's so easy to customize for your business!
Logo maker;
Create your logo online for free. It's a great solution for business owners, start-ups, online companies and many more. When you are ready, just visit our website to download the files.
Our graphic template library sharing business, education, photography and dozens of other categories is refreshed every day. Check out a variety of free logo design templates to see which ones are right for your industry. With its original design and font function, Graphic Springs has made designing a great logo for anyone's business an "oh-so-easy" task.
Freedom to customize;
Graphic Springs' online free logo maker offers customization features for users. There are numerous options for graphics, fonts, colors, and vector shapes, so the possibilities are endless here. Of course if you are not a fan of designing DIY logos on your own, you can take advantage of our affordable and professional custom logo design services.
Unlimited downloads;
The days of limited access to your own files are over. When you download your logo (available in JPG, PNG, and SVG formats), it's just yours. From now on, it will not cost any money to edit or re-download your logo.
Friendly customer service and support;
Whether you are experienced or inexperienced in logo design, our skilled customer service team is ready to serve you. Of course our free logo maker is very easy to use, and will guide you through the whole process step by step. But if you want more professional help, feel free to contact us or visit our support center. Ready to start on your own? Here are some important tips for logo design, It doesn't matter if you are new or very good at logo design. Some helpful memories will be beneficial for everyone. Also, effective logo design can be done from thoughtful design process.
Avoid using cluttered objects and lots of effects. These distract. Slick and minimalist logos look a lot tidy. Our free logo maker will give you a lot of benefits to customize your logo. But do not float in the crowd!
Remember the first tips. Follow any color scheme that will reveal a professional, and consistent brand identity. Although there are thousands of colors to choose from, choose colors wisely.
Tip 3
Ractical typography
Think carefully about your typeface, text size, pairing, font and color selection. There is more to it than just serifs and sense serifs. Generally, only one or two fonts should be used in logo design.
Frequently Asked Questions
What format do I get the file after downloading?
JPG, PNG, and SVG. We also provide files of different sizes and black and white versions.
Can I edit my design after purchase?
Yes, you can edit your saved designs after purchase. You can edit all types of graphic springs. No other external software will be required.
Can I apply for a trademark or copyright?
Yes, you can apply at your local patent office.
Can you help me create a custom logo?
What users are saying; 
I like your site very much! I got great results using Graphic Springs' Business Logo Maker and I was able to download different file types. At first I was hesitant but later I decided to check it out for free and immediately liked it. I am very happy to see you providing such a service. I needed to create a logo very quickly and I was pressing my brain to find a program to create a logo and then all of a sudden I found this site and then it didn't take me long to create a logo like mind.
THANK YOU !!!! I have got great results using your online logo generator !!! Although I had almost no idea about logo design. There is nothing to lose here. Because you can check it out for free first.