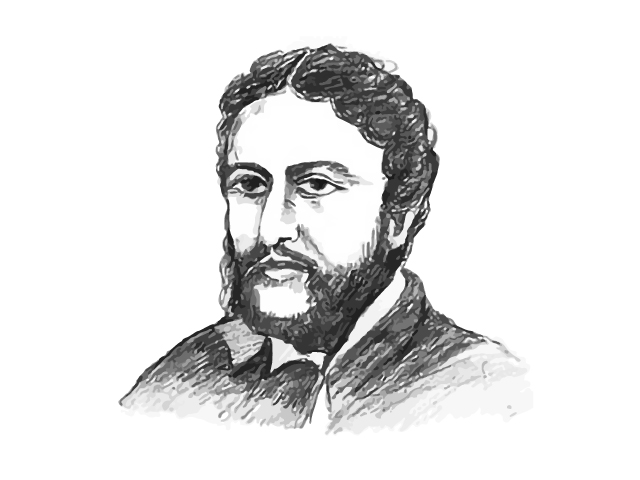 Personal Life of Michael Madhusudan Dutta
Personal Life of Michael Madhusudan Dutta, Michael Madhusudan Dutt (25 January 1824 – 29 June 1873) was one of the greatest Bengali poets and playwrights and farce writers of the nineteenth century. He is also called as the first rebel poet of modern Bengali literature due to the introduction of innovations by disregarding the traditions. Although born in a noble Kayastha family in Jessore district of British India (now Bangladesh), Madhusudan converted to Christianity in his youth, adopted the name Michael Madhusudan and focused on writing literature in the English language due to the attraction of Western literature. In the second phase of his life, Madhusudan paid attention to his mother tongue.
During this period, he wrote plays, farces and poetry in Bengali. Michael Madhusudan is the originator of sonnet and non-literary rhyme in Bengali language. His greatest achievement is the Meghnadavadh Kavya, an epic based on the epic of the Ramayana in Amitrakshara rhyme. Madhusudan's personal life was dramatic and painful. This epic poet died in Calcutta at the age of 49 in a sad condition.
The life :
Madhusudan Dutta was born on January 25, 1824 in a noble Hindu Kayastha family of Sagardandi village in Jessore District of Bengal Presidency (Keshabpur Upazila of Jessore District of present-day Bangladesh). He was the only child of Rajnarayan Dutt and his first wife Janhvi Devi. Rajnarayan Dutt was a renowned advocate of the Sadar Civil Court of Calcutta. From the time Madhusudan was thirteen, he had to live in Calcutta. He built a huge mansion in Khidirpur Circular Garden Rich Road (now Karl Marx Sarani) area.
Education life :
Madhusudan's early education began with his mother Janhvi Devi. Janhvi Devi made him familiar with Ramayana, Mahabharata, Puranas etc. His early education began with Mufti Lutful Haque, Imam of Sheikhpura Mosque, a village near Sagardandi. He studied Bengali, Persian and Arabic under the learned Imam. Madhusudan spent his childhood in Sagardani. Madhusudan came to Calcutta at the age of thirteen. After studying in a local school for a while, he later joined the Hindu College (now Presidency University). Madhusudan was a brilliant student. So soon the principal of the college Captain D. L. Became Richardson's favorite student.
Richardson instilled the love of poetry in Madhusudan. He was also particularly moved by the patriotic memories of Derozio, a former Hindu College professor. Besides, his classmates in the college were Bhudev Mukhopadhyay, Rajnarayan Bose, Gaurdas Basak, Paricharan Sarkar etc. prominent people of the nineteenth century. At the age of eighteen, the ambition of becoming an epic poet and going to Bilat took root in his mind. In 1843, Madhusudan expressed his desire to convert to Christianity to Rev. Krishnamohan Bandyopadhyay. Later that year, on February 9, he went to an Anglican church called Old Mission Church located in Mission Row and accepted Christianity. He was initiated by Pastor Dealtry.
He named him "Michael". Madhusudan came to be known as "Michael Madhusudan Dutta". His conversion created a stir in the society. Rajnarayan Datta declared his illegitimate son Tyajyaputra. After converting to Christianity, Madhusudan continued his studies at Bishop's College, Shivpur. Here he studied languages like Greek, Latin, Sanskrit etc. Although Rajnarayan Dutt abandoned him, he was paying for his studies at Bishop's College.
After four years he stopped sending money. Madhusudan befriended some Madrasi students at Bishop's College. After completing his studies at Bishop's College, Madhusudan tried unsuccessfully to find a job in Calcutta. Then Madhusudan went to Madras (now Chennai) in search of fortune with his Madrasi friends. It is said that he sold his textbooks without the knowledge of his relatives and went to Madras with that money.
Working life:
Madhusudan could not get special advantage in Madras. With the help of local Christians and Englishmen, he got a job as an English teacher in a school. However, the salary he received did not cover his expenses. At this time he started writing in English newspapers. His poems were published under a pseudonym in the Madras Chronicle. He also edited a magazine called Hindu Chronicle. But within a short period of time, the magazine had to be closed. At the age of twenty-five, he wrote his first poem, The Captive Lady, in abject poverty. His reputation as a poet and an accomplished English writer spread.
Marriage :
Shortly after his arrival in Madras, Madhusudan married an English girl named Rebecca McTeevis. Their marriage lasted for eight years. Two sons and two daughters were born to Madhusudan in Rebecca's womb. Madhusudan married a young French woman named Emilia Henrietta Sophia shortly after his divorce from Rebecca in the final phase of his life in Madras.
Anrieta was Madhusudan's lifelong partner. Meanwhile, Michael sent a copy of The Captive Lady to his friend Gourdas Basak, who in turn sent it as a gift to J. E. D. Bethune. Impressed by reading the book, Bethune wrote to Michael and advised him to return to the country and write poetry in Bengali. Madhusudan returned to Calcutta in 1856. He did not bring his wife with him at that time.
In france :
The poet went to England to study law, but did not stay long because of the climate and racism there. Then he moved to Versailles in France in 1860. But his financial condition was very bad. It was only because of Ishwarchandra Vidyasagar that he was able to come to India after completing his law studies. But he never put his education to use in Calcutta, and died in poverty.
Literary life:
Madhusudan Dutta first entered the arena of Bengali literature as a playwright. While translating the play 'Ratnavali' written by Ramnarayan Tarkaratna into English, he felt the lack of suitable plays in Bengali drama literature. He became interested in writing plays with the aim of filling this deficiency. His play 'Sharmishtha' was first published in 1858 AD. On September 3, 1859, the play "Sharmishtha" was performed in a grand ceremony at Belgachia Natyashala. This is the first original drama written in Bengali language. In 1860 AD, he composed two farces, namely: 'Ekei Ki Bale Sabvyata' and 'Buro Shaliker Gharke Ron' and the full-length play 'Padmavati' (1860). He first used Amitrakshar Chanda in the play Padmavati. In 1860 AD, he wrote the poem 'Tilottamasambhava' in Amitraksha.
Then the epic poem named 'Meghnad Badh Kavya' (1861), 'Brajangana' Kavya (1861), 'Krishna Kumari' drama (1861), 'Birangana' Kavya (1862), Chaturdashpadi Kavya (1866), epic poem in late 1871 were written. Michael Madhusudan Dutt published "Slaughter of Hector" in Bengali based on the anecdotes from Homer's "Iliad".His greatest achievement is the Meghnadavadh Kavya, an epic based on the epic of the Ramayana in Amitrakshara rhyme. His other notable books are The Captive Lady, Sharmishtha, Krishnakumari (play), Padmavati (play), Buro Shalik's Garke Rone, Ekei Ki Bale Savyata, Tilottamasambhava Kavya, Virangana Kavya, Brajangana Kavya, Chaturdashpadi Kavitavali, Hector Badha etc.
Literature inspires life:
Madhusudan Dutt was highly inspired in his literary life especially by the literary work and life of English poet Lord Byron. Although it was not easy to publish and popularize his magnum opus Meghnad Badh Mahakavya, he made himself a unique figure in Bengali literature through the epic. As part of this he introduced the first Homeric style of writing in poetry. He once said to himself: "I did not wake up one morning and find myself a success, the success of this poem has been made possible by years of hard work."
Linguistic skills:
Michael Madhusudan Dutta was a polyglot. Apart from his mother tongue, he knew twelve other languages. His language education began as a child by learning Persian from the village toll. Apart from English, he could speak Latin, Greek, Persian, Hebrew, Telugu, and Tamil etc. with ease. He could even write poetry in Persian and Italian.
Drama:
The appearance of Michael Madhusudan in Bengali drama was sudden. In 1852 Taracharan Shikder, J. C. Gupta and Ramnarayan Tarkaratan started theater productions in Bengal. The quality of plays written during this time was not very good. In 1858, under the patronage of Ishwarchandra Singh and Pratapchandra Singh, the landlords of Paikpara, Ramnarayan Tarkaratna's play Ratnavali was performed at the Belgachia Theater in Kolkata. Madhusudan's educated mind became distressed to see the enormous expenditure and enthusiasm of the landlords for this simple play devoid of artistic quality. After that, he himself became a practitioner of drama.
Breaking the tradition of Ramnarayan Tarkaratna's Sanskrit drama style, he wrote the first modern Bengali drama following the western style. Michael Madhusudan's period of theatrical practice and the number of plays composed are both limited. 1859 to 1861 – these three years he practiced drama. His plays during this period are: Sharmishtha (1859), Eke Ki Bale Savyata (1860), Buro Shaliker Gharke Roon (1860), Padmavati (1860), Krishna Kumari (1861). Besides, before his death an unfinished play called Mayakanan (1874).
 Hard work:
Sharmishta is a mythological play. Composition period 1859. This is the first Bengali play written in modern western style. The plot of the play is adapted from the love triangle story of King Yayati, Sharmistha and Devyani narrated in the early part of Mahabharata. However, despite writing in the western style of drama, Michael did not completely reject the Sanskrit style in this play. The play's poetic and rhetorical long dialogues, descriptive style of events, use of interludes, naati, vidushak etc. are similar to the Sanskrit style. Again, the influence of the romantic style of English literature is also evident in this play. Despite its flaws as a first work, the play was well received by the English-educated readership of the era. The play was also performed successfully at the Belgachia stage.
What is civilization and old man's neck?
After Sarmistha, in 1860, Michael composed two farces called Eke Ki Bale Savyata and Buro Shalik Gharke Ron. These two farces are two of his best plays. The subject of the first play was the debauchery of the English-educated neo-babu community and the second was the moral degradation of the orthodox socialists. Michael's observational powers, social realism and skill in plotting, characterization and dialogue in this play are particularly appreciated. But the content of the play offended both the neo-conservative and the conservative society. So even though the play was supposed to be performed at the Belgachia theatre, it ultimately did not happen. Michael was greatly disappointed by this and subsequently withdrew from comedy writing.
Padmavati:
Madhusudan wrote the play Padmavati in 1860. This is also a mythological play. But the basis of this play is not entirely Indian mythology. Madhusudan has presented the story of Greek mythology 'Apple of Discord' in the context of Indian mythology. Juno, Pallas and Venus of Greek mythology are played by Sachi, Murja and Rati in this play. Helen and Paris became Padmavati and Indranil. When Rati was selected as the most beautiful of the three goddesses, the other two goddesses became angry with Indranil and brought disaster to Indranil's life. In the end, Rati and Bhagwati rescued Indranil and reunited with his estranged wife Padmavati. Although the original Greek legend is a tragedy, Michael adapts the play to an English tragi-comedy. There is little influence of Sanskrit drama in this play. Michael excels here in plot-building, dramatic conflict presentation and characterization.
Mayakanan:
After writing the play Krishnakumari, Michael concentrated on poetry. At the request of Sarachchandra Ghosh, the master of Bengal theatre, he composed the play Mayakanan while lying on his deathbed. He could not finish the play. Bhuvanchandra Mukhopadhyay did. The artistic value of this drama is not special. No sign of Michael's creativity is found in it.
Meghnadvadh Kavya:
Madhusudan Dutta's greatest achievement is the Meghnadavadh Kavya, an epic based on the Ramayana epic in Amitrakshara rhyme. Characters: Ravana, Indrajit, Sita, Sarma, Pramila etc. He divides his poetry into nine sargas and also gathers in it nagara, forest, subforest, rock, sea, dawn, dusk, war, mantra etc. according to Sanskrit rhetoric. But he did not use new rhymes in the sarganta, he did not introduce the next sargakatha at the end of the sarganta. Although he said,
Ghaib Maa Birrase Vasi Mahageet:
Yet in poetry Karun Rasa has won. The Meghnadvadh Kavya is not a retelling of the Ramayana-inspired story—it is a beautiful lyrical poem in the form of a pathetic epic of a reawakened Bengali's vision of a destiny-challenged neohumanism. Meghnadvadh Kavya is a unique creation in Bengali poetry literature in this respect.
Madhusudan has created the Kavya-Vigraha, which is very epic with amazing skill in construction. The significance of this poem is the symbolism of Ravana's character. Absolute arrogance was not evident in the character of Ravana he created. Ramayana, the epic he wrote in the light of his humanity, is actually a romantic epic. For this reason, although the form of 'Meghnadvadh Kavya' is epic, its Pran-Nandini is completely romantic and Madhusudan sings the victory of life in this Kavya, not of Viraras, but of Karunya. The poet is therefore, in the words of Rabindranath, He concluded the poem by taking a deep breath in the seaside crematorium.
Heroic Journalism (1862):
In Bengali literature, Patrakara poetry is first seen in Birangana Kavya. This book was written and published in 1862. Shakuntala to Dushmanta, Tara to Soma, Rukmini to Dwaraknath, Kaikyi to Dasaratha, Suparnkha to Lakshmana, Draupadi to Arjuna, Bhanumati to Duryodhana, Dushala to Jayadratha, Janhvi to Shantanu, Urvashi to Puruba, Jana to Neeldhvaja — these 11 epistolary poems. written by Madhusudan strikes at the root of the mythological identity of these women in his poetry. He has expressed the light of human feelings in the eloquence of a woman's heart.
Personal life:
The most special thing the poet did in going to Madras and getting established was to marry a white woman. During his stay in Madras, he married an English girl named Rebecca McTavish. He met his future wife Rebecca after he started teaching at the Orphan Asylum School. This process of marriage, however, was not very easy. His friend Gauri wrote to Das, "It was a great trouble to get Rebecca, you understand all her (Rebecca's) well-wishers were against the marriage." They were married on 31 July 1848. Getting sick abroad, getting a job and then marrying this foreigner all happened within six months of reaching Madras. But their married life did not last long.
He thought he would be happy with Rebecca in his life after marriage. But God may not have written happiness on his forehead. There were many disturbances and noises in the world. Michael's monogamy led to disagreements with his wife. As a result, he broke up with Rebecca within a few years. Two sons and two daughters were born to Madhusudan in Rebecca's womb. Shortly after his divorce from Rebecca towards the end of his life in Madras, Madhusudan married a French girl named Henrietta Sophia, the daughter of a teacher at the Madras Presidency College. Henrietta was also a girl of perfect taste. Henrietta was Madhusudan's lifelong companion. They have a son named Napoleon and a daughter named Sarmistha. One of his descendants is the famous tennis player Leander Page.
Death:
Madhusudan's last life was spent in extreme misery and poverty. He did not get much success in law business. Moreover, due to his extravagant nature, he also got into debt. He died on 29 June 1873 in the Alipore General Hospital in a state of disrepair (literally) and was buried on Circular Road, Calcutta. In the last stage of his life, the epic poet left the mark of his deep love for his motherland in unforgettable lines. The following poem is inscribed on his tombstone:
———
'Stand up wayfarer, if born
Bang! Tough times! At this burial ground
(Like a child in a mother's arms
hiatus) maha nidravrita in mahir pada
Dattakulodbhava poet Srimadhusudan!
Sagardani Kapotaksha-tire in Jessore
Birthplace, Birthplace Datta Mahamati
In the name of Rajnarayan, Janani Janhvi'
---
Thank you very much.